There are 17 designated roads on the territory of Serbia, and one of them is the Wine Road of Šumadija, which includes our city as well. Kragujevac can boast two wineries and a wine bar, and great significance for the development of wine tourism of the city and the entire region belongs to the Wine Knight Order of Šumadija, the organizer of the prestigious Wine Salon, as well as the Association Wine Expert and Šumadija Sommelier Association.
"Wine Art" Winery
The winery "Art Wine" is located on sunny slopes of the Gledić mountains, about 6 kilometers away from the city, in a village called Grošnica. Situated in an ideal exposure (Southwest) and at perfect 300m above sea level, it has vineyards and a wine cellar, as well as a tasting hall.
Premium wine quality and modern enological technology with traditional procedures are a priority and a characteristic of the winery, whose current production capacity is at around 6000 bottles. Three types of wine are produced here: Cabernet Sauvignon, Merlot and Chardonnay. The winery is a part of the Wine Road of Šumadija.
Address: Nićifora Novakovića 13a, Grošnica
Phone: +381 63 32 94 29
Website: www.artwine.co.rs
"Rujevica" Winery
The winery and country household "Rujevica" is located in the village Drača, ten kilometers away from Kragujevac along the road leading to Gornji Milanovac. "Rujevica" owns 5 hectares of vineyards with domestic types of Prokupac and black and white Tamjanika, as well as international types of Merlot, Chardonnay and Cabernet Sauvignon.
Within the winery there is a wine cellar with modern winemaking equipment, and a tasting hall where tastings for groups of more than 6 people are organized. There are also two apartments for accommodation of guests within the winery.
Address: village Drača
Phone: +381 65 26 02 995
Website: www.rujevica.rs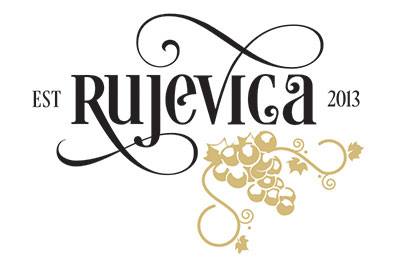 Winery Katanić
The winery "Katanić" is a young winery located on the slopes of Rudnik mountain, only 30km away from Kragujevac (on the road Kragujevac – Gornji Milanovac), in the village Kamenica.
Among rural hills, at 500m above sea level, away from crowds, noise and race against time, the winery's grapes ripen under the Šumadija sun.
The types of grapes cultivated with great attention and love on two hectares of Katanić family property are: Merlot, Chardonnay, Cabernet Sauvignon, and Cabernet Franc.
A visit to this winery is also an opportunity to enjoy untouched nature and clean air along with premium quality wines. The winery also features a tasting hall for a small number of visitors.
Address: village Kamenica (Kragujevac); Šumadija; Serbia
Phone: +381 65 330 2058
Website: www.vinarijakatanic.com
Cellar Pevac
The cellar "Pevac" ("Rooster") has a winery with the capacity of around 20000 liters in the village Cvetojevac, in the close vicinity Kragujevac. Within the winery there is a barrique cellar for wine maturing. Since the cellar does not own personal vineyards, the grapes come from leased plantations where grapes are cultivated under strict control. White Tamjanika and Chardonnay and pink Cabernet Franc are types of grapes that are currently in the focus of the young winery Cellar "Pevac".
Address: Cvetojevac bb
Phone: +381 6 0332 1037
Website: www.podrumpevac.rs
"Stari Hrast" Cellar
Winery and distillery Cellar Stari Hrast is located in the village of Zirovnica, Batocina municipality, about 15 kilometers from Kragujevac. In addition to a modernly equipped wine cellar, the winery has a comfortable tasting room where it receives announced tourist groups. International varieties are planted on 10 hectares of vineyards: chardonnay, sauvignon blanc, cabernet sauvignon and merlot, from which 7 registered wine labels are made in a capacity of 30,000 liters per year. The winery is certified for the production of wine with the geographical origin "Šumadija".
Address: 34229 Žirovnica – Batočina
Phone: +381 34 863 103, +381 63 619 836
Website: www.podrumstarihrast.rs